Hello Everyone,
We have been overwhelmed with the support we have had lately and how great is this 'eat out to help out' scheme?!
Our Mondays to Wednesdays have been thriving because of this scheme and the atmosphere has been buzzing. We are so happy that people have gathered their confidence to come out again and enjoy a good meal with great company.

We hope this has shown everyone all the measurements we have put in place to ensure everyone's safety at no expense to their experience with us.
The scheme is only running until the end of August but we at the
Hunters Meet have you covered.
We have decided to carry on this theme throughout September to say 'THANK YOU' to everyone who has supported us.
From the first Monday of September we will be offering an amazing
50% discount up to £8 per person
every Monday-Wednesday in September.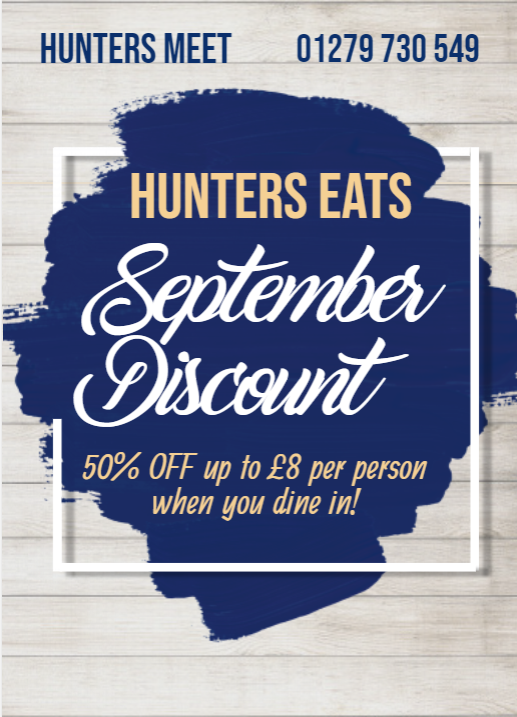 We hope you will join us for this great offer, we have loved having everyone back and hopefully you have all enjoyed being back.
Thursday Night – Steak Night
We thought we would change up our Thursdays, so as of September we will be introducing Steak Nights on a Thursday.
You will be able to relish in a choice of your favourite, delicious steaks for great prices.
This will include Rump, Sirloin, Fillet & Surf & Turf, even a fabulous homemade Steak & Guinness Pie
all complimented with homemade sauces.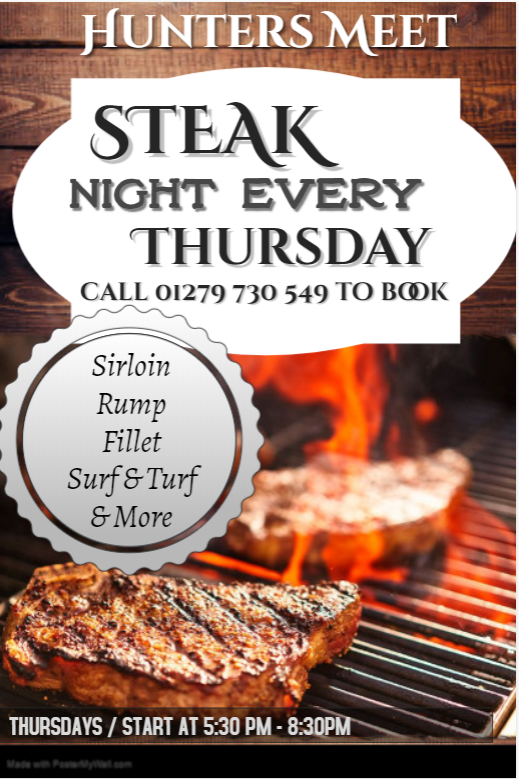 Wine for Thought
We are always looking for great new ideas for our customers and we thought who better to ask than the customers themselves.
I'm asking you all to send in any ideas you would like to see at the Hunters Meet. Whether that's different entertainment or even a food theme night, I will leave it up to you.
For ANY ideas we use we will give a bottle of wine to the person who came up with it on a first suggestion first served basis (just in case some of you have the same fantastic idea)
You can enter your ideas through email info@huntersmeet.co.uk
or through our Facebook page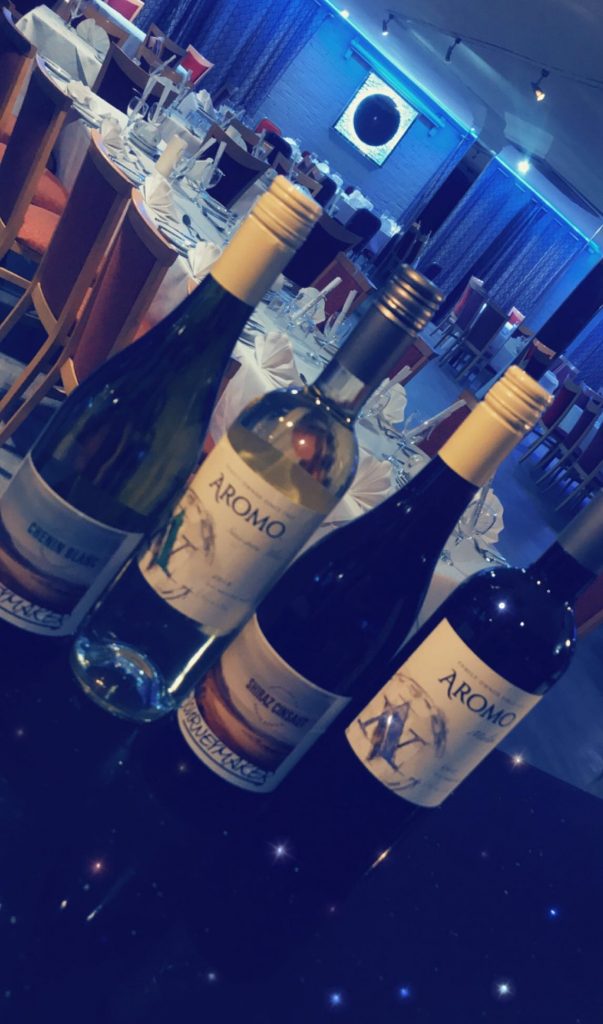 Entertainment
We are currently booking entertainment monthly so will be constantly updating you all on what we have on.
Follow us on Facebook to get the most up to date releases on what's going on here.
Friday 28th August

Acoustic Night
I just love an acoustic night, great food with lovely music. I've just always found it a pleasant evening that suits everyone!
We will have beautiful live music from the amazing Deanne, singer of Baby Go Boom which you can listen to whilst enjoying a delicious a la carte menu (no fixed prices).

You could even add a touch of sparkle to your evening with Bottomless Prosecco for 2 hours at just an extra £15pp.

We will also be offering a cocktail happy hour between 6-7pm with a vast range of your favourites.

I think i might book a table!
Saturday 29th August

Live Singer
We are so happy that we can once again have our amazing live singers back for your enjoyment. Bring along your friends and family to enjoy the weekend with delicious food, amazing music and great company.
We can assure you that we are completely safe. All our tables are nicely spaced out, sanitisers are provided throughout the whole venue and none of which will affect you evening.

You will feel so comfortable & confident that you will just be able to do nothing but enjoy your evening the way you should.
Friday 4th September
Fancy something a little different?
Why not join us for one of Drag Queen Quiz nights.

They are honestly such a funny night and great for groups of friends who want to test their knowledge with a fruitier form of entertainment that will have you crying with laughter all night.
GIVEAWAY
We have almost reached 2000 likes on Facebook. We are over the moon with this but know with your help we can get more.

Please like and share our page to help us reach new targets.

There is a free bottle of wine for 3 lucky winners.
1 for when we hit 2100, 1 for 2200 & (you guessed it) 1 lovely bottle of wine for someone when we hit 2300.
Just press like page and share.

GOOD LUCK
Sunday Lunch
As if all the above was not enough, we are still doing our Sunday Lunches with beautifully cooked food and lovely background music.

Not to mention that you will always be greeted with the traditional friendly Hunters smile, shown to your table with a complimentary fruit punch to enjoy while you decide on your meal.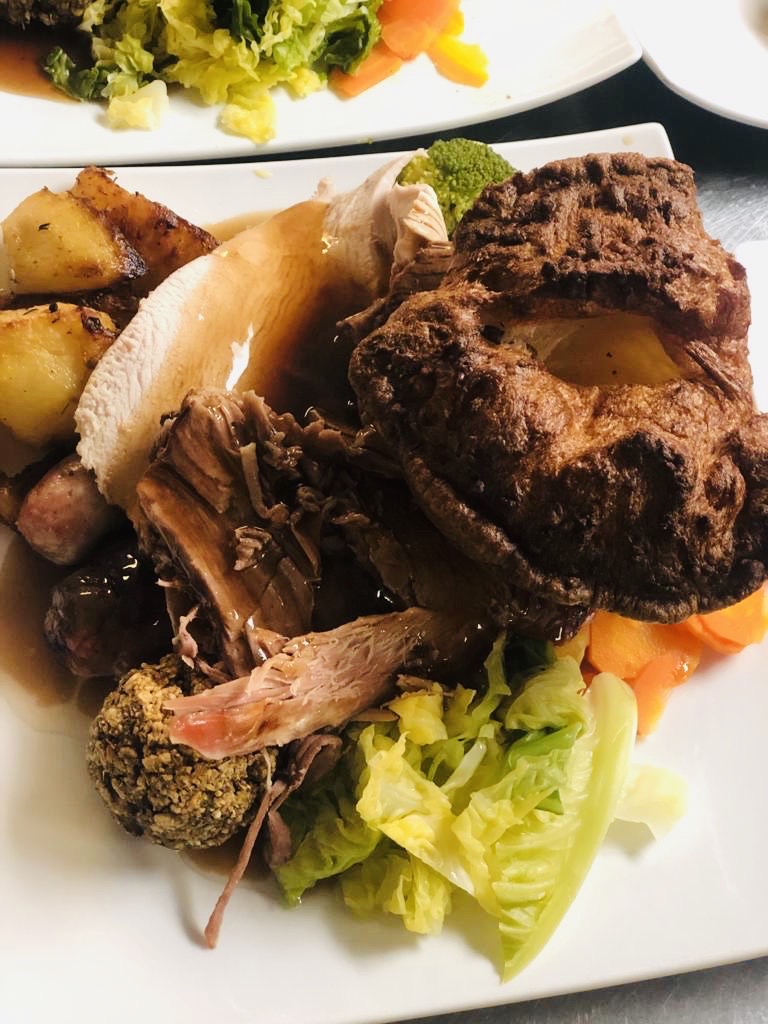 For any of the above please call us on 01279 730 549 to book your table. We can not wait to see you.
We are so optimistic for the rest of the year and look forward to seeing the rest of the year through with you all
Speak Soon
Sapphire
xxx