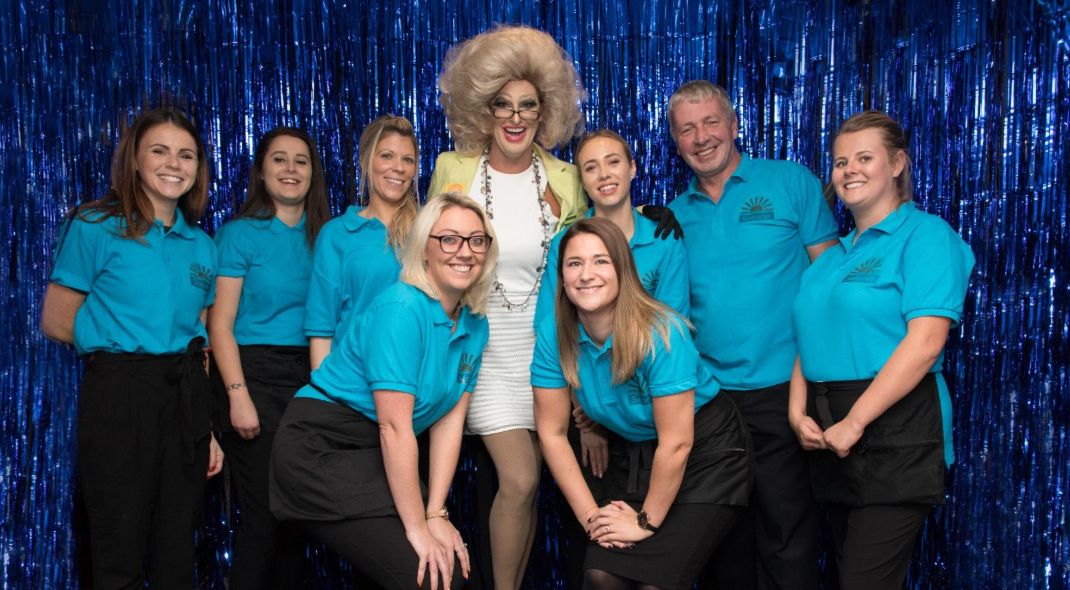 Time Flies
Hello Everyone,
So the last 2 weeks have been full on here at The Hunters Meet so I apologise for the last blogging but time flies when you're having fun.
WHAT'S BEEN HAPPENING
On Friday 15th we had our amazing ABBA Tribute Night. The girls had the whole restaurant on their feet and everyone had such a wonderful time. So many customers were looking forward to their return in September so make sure you give us a call to book a table.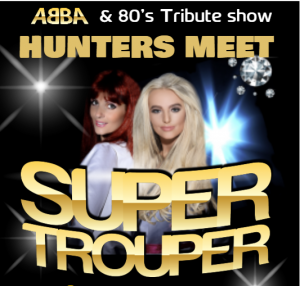 Friday 22nd we had the hot new band THE CHERRIES styling out an evening full of 60's & motown music. We had a full restaurant and the girls did not disappoint. They energy & atmosphere was electric and we are pleased to say they will be back again in April.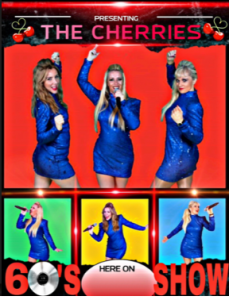 The very next night, Saturday 23rd we had more live music & the hilarious comedian TUCKER. He is one of the funniest comedians you will see & we look forward to seeing him again here soon, so keep your eyes peeled for upcoming dates.
Sunday 24th we had a lovely Sunday Lunch, Sing Along Afternoon Cabaret with the talented STEVE DUNNETT. There were arms swaying and singing all round. It was a wonderful afternoon, topped off with a beautiful Sunday Lunch
Keeping with the theme of Afternoon Cabarets, on Wednesday we had a Golden Oldies themed Cabaret with the talented LOUISE who had everyone singing along. The afternoon also included a mouth-watering 2 course meal followed by a fully loaded, optional dessert menu.
THIS WEEK
Tonight we are very excited to be holding a BENIDORM themed evening hosted by FANNY GALORE as Joyce Temple Savage. We have a superb Benidorm band to dance and party to and everyone will be served by our very own Solana waitresses. Tonight's event has SOLD OUT, but don't panic! We have more dates lined up for this themed event.
Friday 26th April
Friday 30th June
Friday 30th August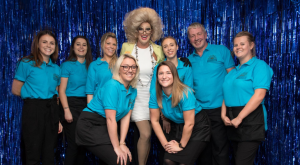 This Sunday is obviously Mothers Day, a day we all get to be spoiled rotten and we will be having a beautiful Sunday Lunch here for many mum's celebrating all their hard work. We would like to wish all you mummies a very Happy Mothers Day and we look forward to seeing all the
mothers joining us on Sunday.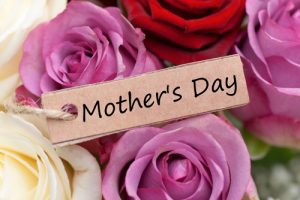 COMING UP THIS SUMMER
Every Saturday you can come and join us for a fantastic Live Music night covering all eras to suit everybody. Alongside this you will be blown away with close up table magic and enjoy a mouth – watering 4 course meal.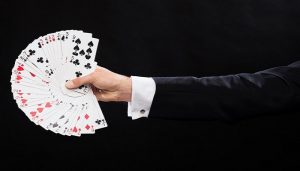 As I said earlier, our brilliant new band THE CHERRIES will be return on Friday 19th April to keep you dancing all night to the 60's & Motown. Call NOW to avoid disappointment.
Also coming to The Hunters Meet are our NEW tribute acts. On Friday 24th May we are delighted to welcome GEORGE MICHAEL, WHAM & ADELE. The night will include a mouth-watering 4 course meal and live music from our tributes. Guaranteed to be a great night out with friends.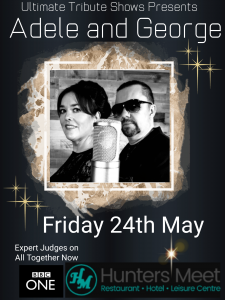 We also have a brilliant TINA TURNER & MOTOWN evening on Friday 19th July & Friday 18th October & TOM JONES on Friday 16th August. All of these will also include a delightful 4 course meal and plenty of dancing.
Phew!! As you can see we have been extremely busy and we have loved every minute and we hope you will join us in all our upcoming events.
To make any bookings please do call us on 01279 730 549
Look forward to hearing from you.
Speak Soon
Sapphire
xxx