Hello Everyone,
How was everyone's weekend? I feel like this week's blog should be one about Thanks. Hitting an 8-week milestone and having had VE Day, we have a lot to be thankful for.
It has been tough for us all these past few weeks, but we hope, like us, you are remaining positive.
As a thank you to all those keeping us safe, on Facebook, we are going to be running a competition to be claimed when we reopen.
We are asking you all to nominate someone locally who you believe has gone above & beyond the call of duty to receive a delicious'Meal for Two'.

This could be a volunteer, someone on the front line or even a local neighbour who has been exceptional to their community during this crisis.

Just head to our Facebook page to nominate that person with your reason why you believe they deserve this special treat.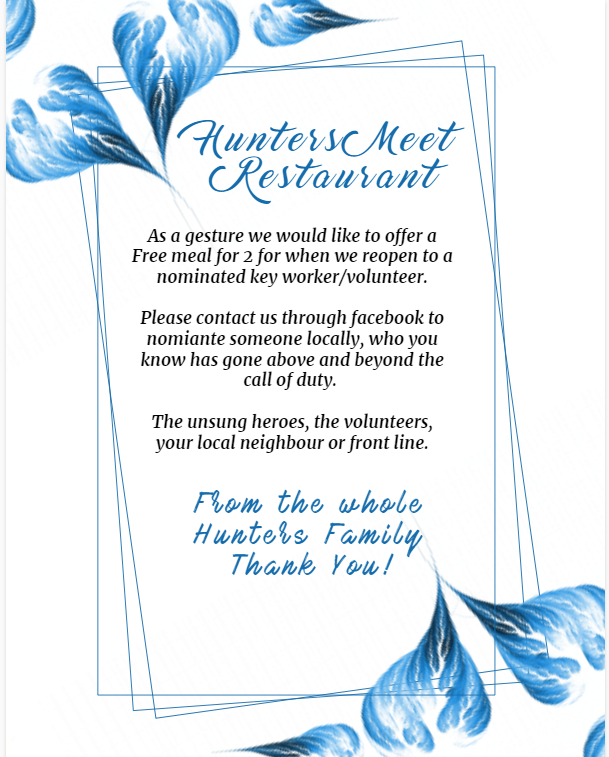 Hunters Eats
Thank you yet again for everyone who has taken advantage of this service. We really are doing it to support the community as safely and effectively as we can. We will continue to do so.
We are still offering the collection and delivery service.
Please note we only deliver in a 3-mile radius, but collections are more than welcome.

We serve Monday – Saturday 5–8pm and Sunday 12 – 3pm.
The menus can change regularly so please like our Facebook page to get regular updates.
Here is this week's menu.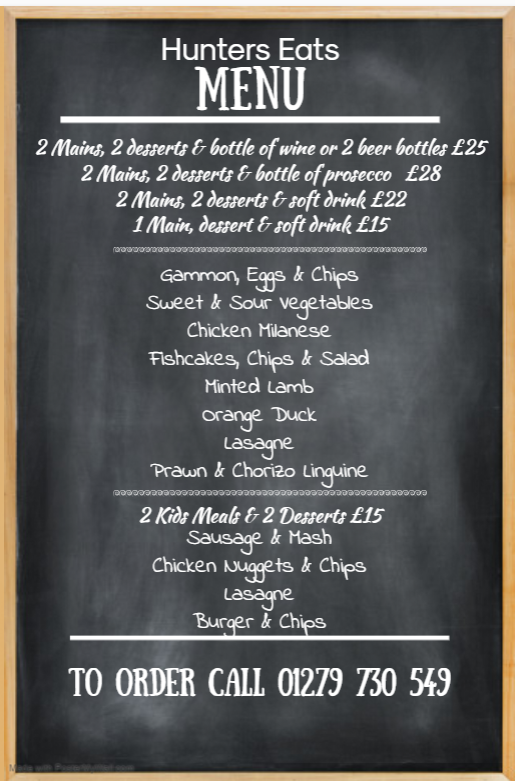 Projects
Brendan found an old cable drum which he has turned into a great social table for the garden. A little bit of sanding and whitewash and it looks great. Below are the before and after photos.
Nearly all the hotel rooms have had a fresh coat of paint on all the furniture now and it looks wonderful.
The horse box & decking is complete and ready to use, and we are just so excited to be able to use it when all this is over.
Again I'd like to share the before and after photos so you can see the HUGE change.
Staff
It has been 8 weeks and all the staff are missing work greatly and we all miss each other but I have checked in with everyone and all are doing well. They all agree that they cannot wait to get back to work and see you all again soon.
I am so happy to say that we have had 2 beautiful additions in the Hunters Family. On behalf of all of us here I would like to congratulate Jenna & Catherine on the births of their gorgeous babies Jude & Esmee.
From all the Hunters Family stay positive, stay safe, stay home, and see you soon. CHEERS!
VE DAY 75th ANNIVERSARY
Did everyone have a lovely day on Friday commemorating
VE DAY 75th Anniversary?

I spent the Day with my mum and daughter, we got out all the old photos of my Grandad George who had served during that time. We showed her all his medals and she enjoyed drawing pictures of them.

Can you believe he missed out on one medal by 2 days? You had to have served for 180 days and he only served 178. How annoying!
We even found a letter that had been sent to my grandads' partner from her husband at the time. It was very moving and emotional.

I would like to share it with you and would love to see all your photos of loved ones who had any impact during the war.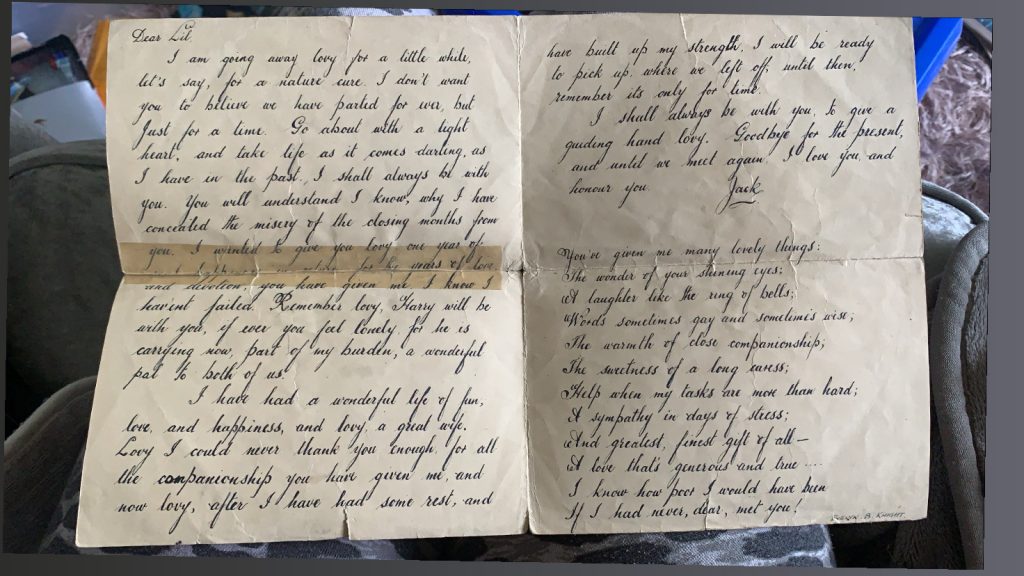 We then joined in the Afternoon Tea celebrations and loved taking our daily walk around the village and seeing the community out on their drives listening to war time classics such as Vera Lynn, drinking & eating.

We even had some of the young boys around the village with their incredible model airplanes flying over us. Everyone was out celebrating and showing their respect for all the men and women who fought and worked to keep our country safe.
I would like to thank all of those who ordered their afternoon tea from the Hunters Meet. I hope it added a little something extra to a wonderful day.
I hope you all enjoy the rest of week and as always stay safe, stay home, stay positive.
Thank You
Speak Soon

Sapphire
xxx