Hello Everyone,
Did everyone enjoy Halloween? I'd love to hear what you got up to and see all your outfits.
Share them with us on Facebook or Instagram so I can see them 😊
We had a great Halloween Party Night here at the Hunters. We had the fabulous Fanny Galore & amazing live band Cliché. It was great seeing everyone dressed up and we all had a fantastic night.
At the Hunters we leave all tricks at the door and have we got some treats for you!
I know, I know Christmas is nearly here. I said it! But we have plenty for you to do in November on the lead up to it.
Every Wednesday in November we are continuing our 'Around the World' themed Wednesday's. This Wednesday we are taking you to China with a fabulous Chinese themed menu, all prepared by our top chef's. It really is delicious. The evening starts from 6:30 pm – 9 pm every Wednesday.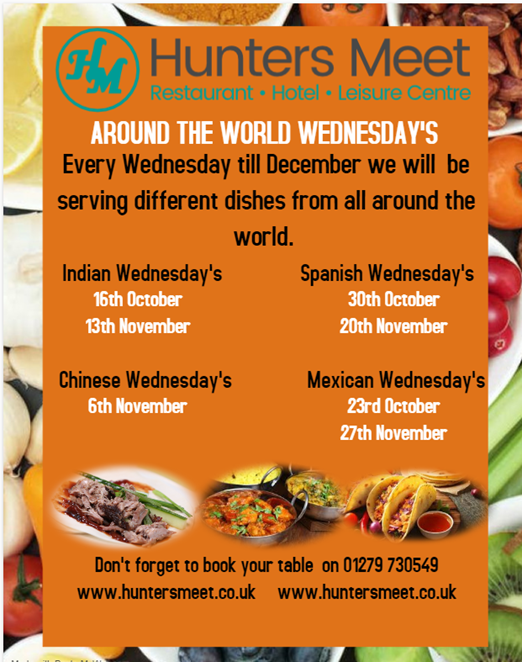 Fancy a little night out before the Christmas parties start? Do you have a big birthday to celebrate? Maybe a Hen Do or just want a great night out with friends or family? Well, we have some dates for you!
On Friday 8th November we have the brilliant live band 'Baby Go Boom', they are fantastic at getting everyone in the party spirit. So, come and enjoy a mouth-watering four course then
dance till midnight with them.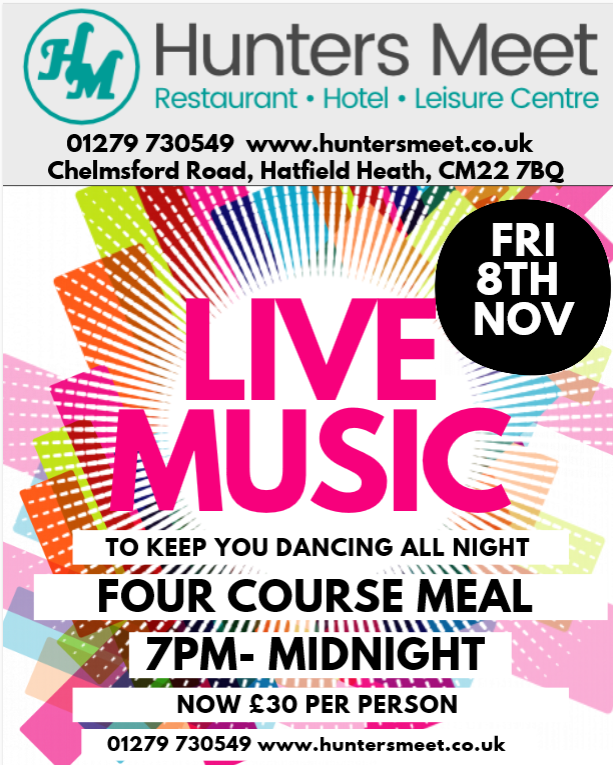 Why not join us on Friday 15th November for a delicious 4 course and dance the night away with
live all era singer Douglas.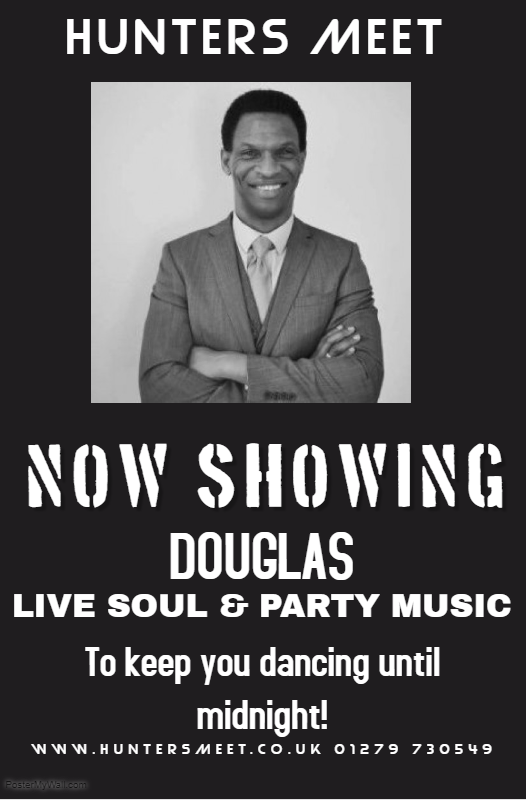 Now, believe it or not we have got guests coming in for their Christmas parties already this month. However, if November is too soon for you, we still have available dates in December.
Available Entertainment Dates
Great nights for family, friends or colleagues with delicious food and fabulous entertainment with
Live all era singer Douglas & Miss Fanny Galore
Wednesday 4th December
Thursday 5th December
Thursday 9th December

NO ENTERTAINMENT
Are you looking for a quieter evening with friends or family with some lovely background music? Then these are the nights for you.
Monday 2nd December
Tuesday 3rd December
Monday 9th December
Monday 16th December

Over Christmas we have decided to do our bit for plastic and scrap the party crackers! Now don't be disappointed because what we have to offer is so much better than a paper hat and plastic frog, but you'll have to book to find out 😊
Staff
I and one of the other managers Elisha spent a whole day on a course last week getting our personal license. It was actually a very interesting course, so we are glad we done it.
We have our Christmas staff do all planned so keep posted next month and
I'll share some sneaky pictures 😊
I really hope to see you all before Christmas so give us a call and get booked in.
Speak Soon
Sapphire
xxx