Hello Everyone,
I hope you have all had a wonderful summer holiday. Now, I'm sure we are all missing our little cherubs now they are back at school but after a long 6 weeks of treating the kids to days out etc is it not time for us to let our hair down?
This month we have got fantastic evenings up for grabs.
Friday 20th ABBA Tribute night – The amazing girls are back to keep you entertained all evening and you will enjoy a delicious 4 course meal. It's sure to be a super trooper night.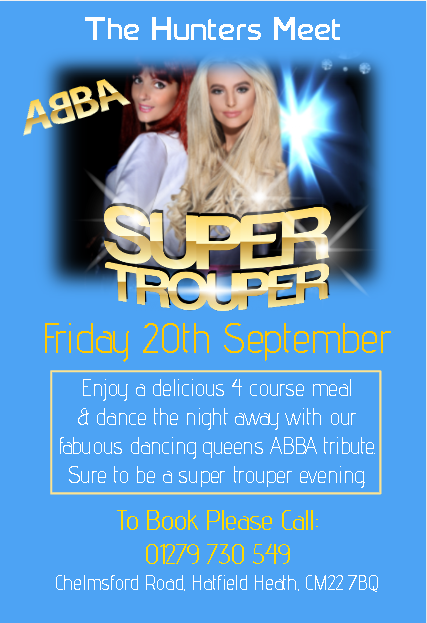 Saturday 28th we have live music with the Sonics and close-up table magic while you again enjoy a mouth-watering 4 course meal.
Call 01279 730 549 to book, say you read my blog and I'll throw in a bottle of bubbly per 4 guests. Who doesn't love some bubbles?
All our evenings are fantastic for any occasion. We have had a lot of people especially celebrating their 'O' birthdays this month, but it is also a lovely way to celebrate all birthdays, anniversaries or just getting friends or family together.
It looks like the weekend is going to be lovely but inevitably winter is coming. But don't you worry we have something to cheer you up.
Every Sunday here we have a delicious Sunday Lunch 12-3pm. 4 courses for just £22.95 but this can also be tailored per course if you choose. So come in, keep warm, eat good food with great company and as a bonus we will do all the washing up for you!!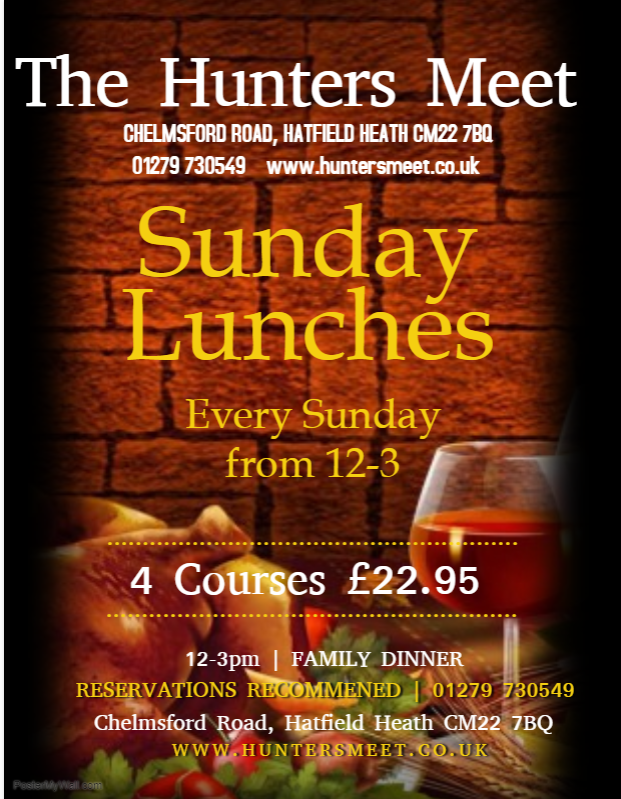 Weddings
Last week we had 2 fabulous weddings here. Both couples had a wonderful day and we were so happy to be a part of it. Congratulations again to Dave & Michelle and Mark & Kirsty from the whole Hunters Team.
At the weekend we were also at the Chelmsford wedding show and it was just fantastic. We spoke to so many potential brides and we hope to see some of you very soon. We are always happy for any potential bride and groom to pop in for cuppa and chat and show you round the venue.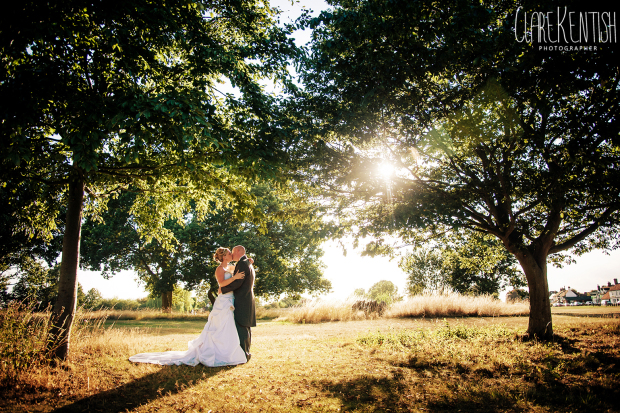 The kids are back, and we are all going to enjoy the next month together and let our hair down. So, give us a call on 01279 730 549 and let's party.
Speak Soon
Sapphire
xxx