Good evening everyone,
I hope you all had a fantastic week. We sure have here.
Last night was a hit as always with our hostess with the mostess FANNY GALORE and live music from BABY GO BOOM.
However, the week is not over yet so I have decided to do a little last minute deal for anyone who would like to join us for a delicious Sunday lunch tomorrow, 3rd Feb.
Call Me Today to book for tomorrows Sunday Lunch and I will give you a FREE bottle of wine between two. Not only that but I will give you a choice of 4 to choose from. CALL 01279 730 549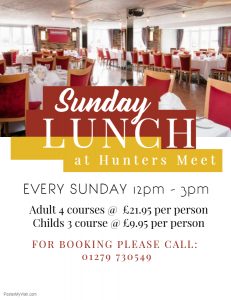 I look forward to hearing from you
Speak Soon
Sapphire
xxx