Yesterday was the day we could finally open our outside area up again and what a lovely day it was, although there was snow in the morning it was beautiful weather for when everybody arrived for their lunches and evening meals. We were so excited to have customers back here and it was brilliant to see the locals, new faces and even an adorable puppy! We would like to say a big thank you to everyone who joined us.
The view from our pod overlooking the heath was especially lovely when the sun set, so why not join us one evening, bring you friends or family, enjoy some delicious food, good company and what ever your tipple is.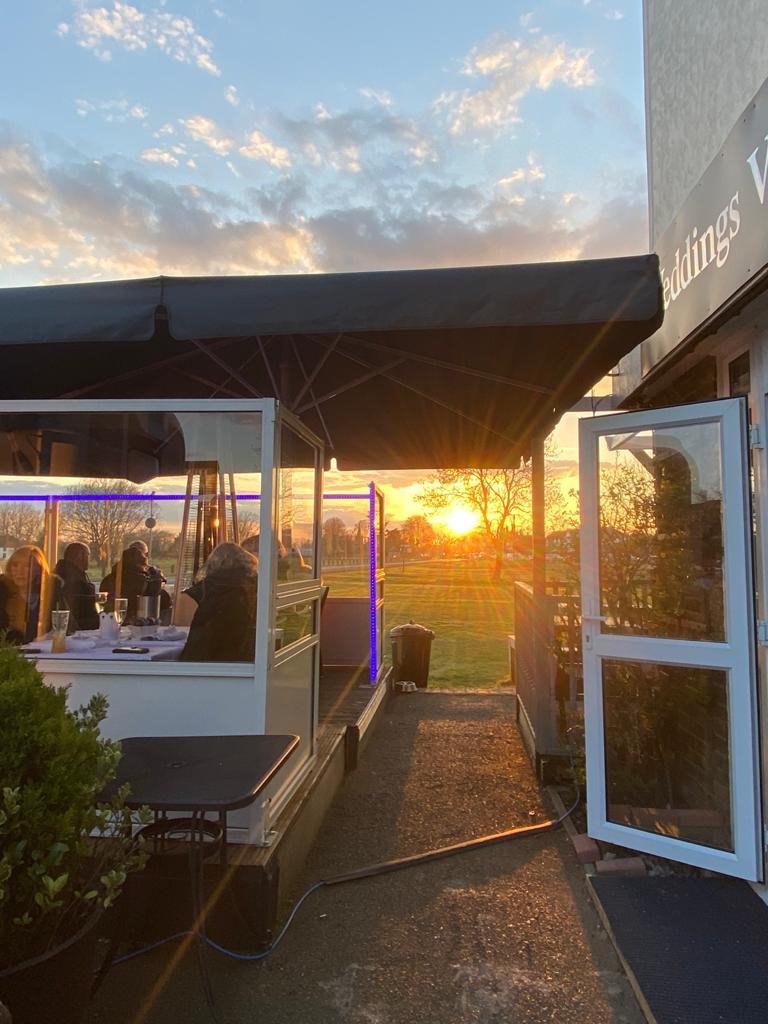 Sunday we will still be doing Sunday Lunch deliveries alongside our outside dinning from 12-3pm. So please make sure you call to either book your table or delivery slot. Collections are also welcome.
The Spa & Leisure center are now reopened!! (apart from the sauna and steam room, we are still awaiting on instruction from the government for these) Please check out the spa special offers to get yourself pampered! SPA OFFERS! – Hunters Meet Hotel near Stansted Airport, Hertfordshire
It is so nice to have you all back here and we are looking forward to the next steps!
Speak Soon
Sapphire
xx