Here at Hunters we aim to please everybody and what better way to do that than with our menu.
We are now providing an amazing variety of seafood and all can be completely tailored to you.
We get all our fish fresh and directly from Billingsgate and we only need 2 days' notice to order.
You can indulge in anything from Prawns & Smoked Salmon, Oysters & Mussels to Crab, Lobster, and whole Fresh Seabream. The choice really is yours, Main Meals or Platters.
We love when we get great feed back from customers who have had the pleasure of experiencing the selection available to them and I would like to share some of the pictures they have sent to us,
all set up in the comfort of their own homes.
This customer wanted fresh sea bream on a bed of seasoned Mediterranean vegetables and it just look delicious and they were so happy.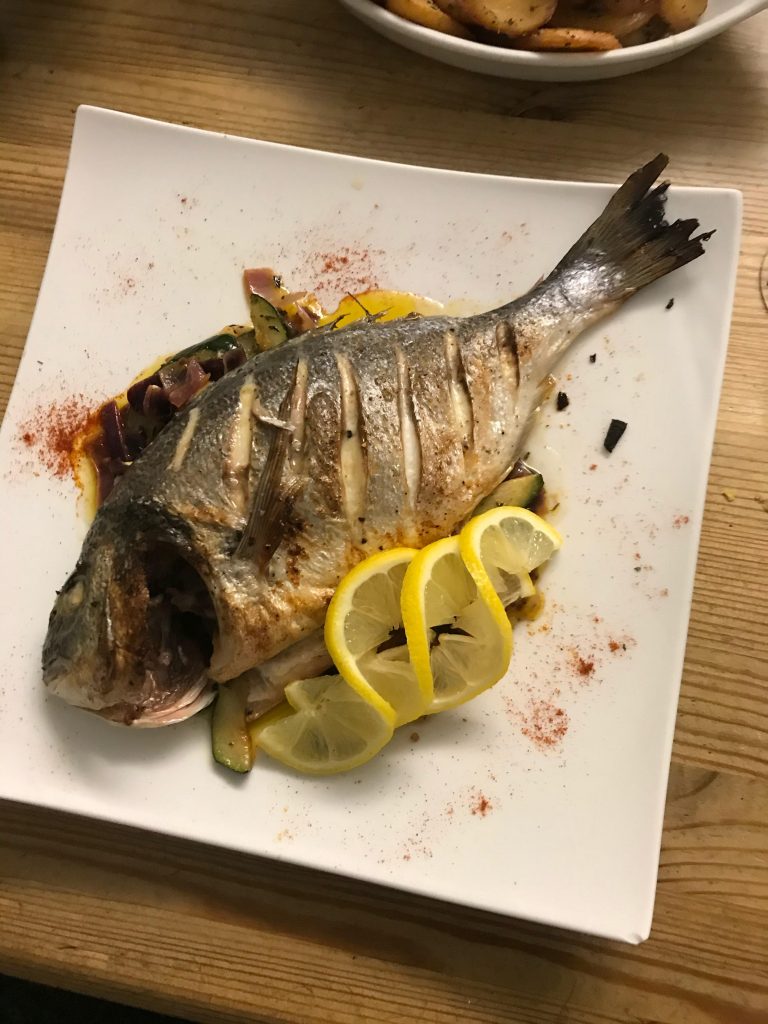 Another customer just couldn't choose so went for a whole selection
and what a feast it looks all laid out.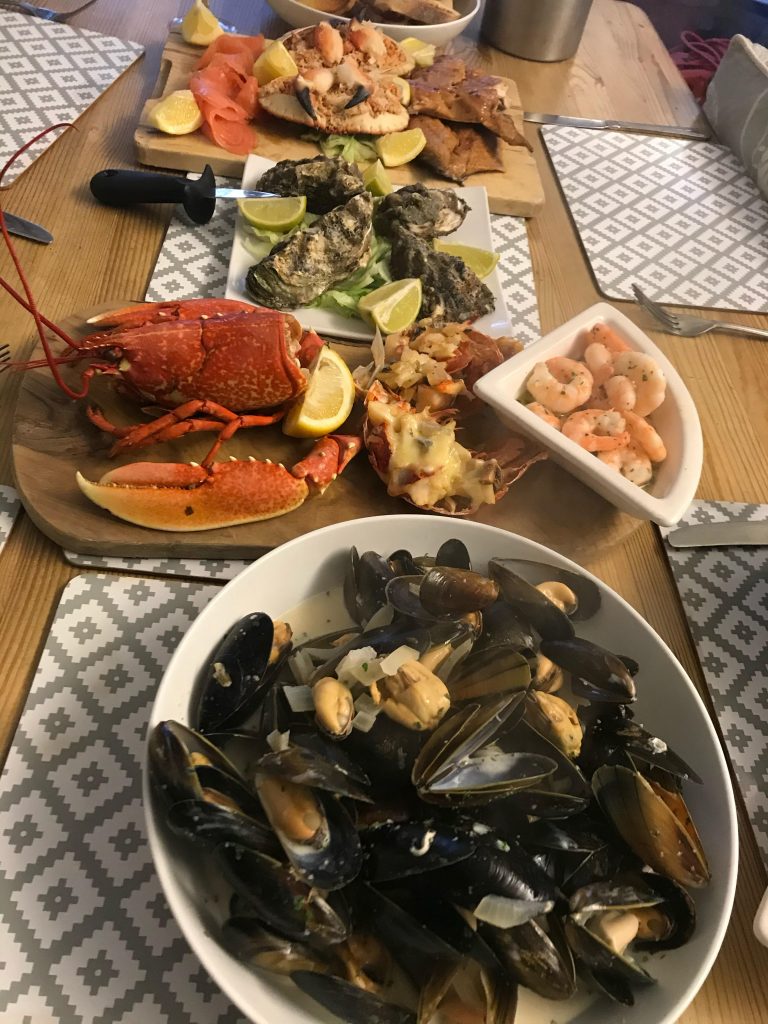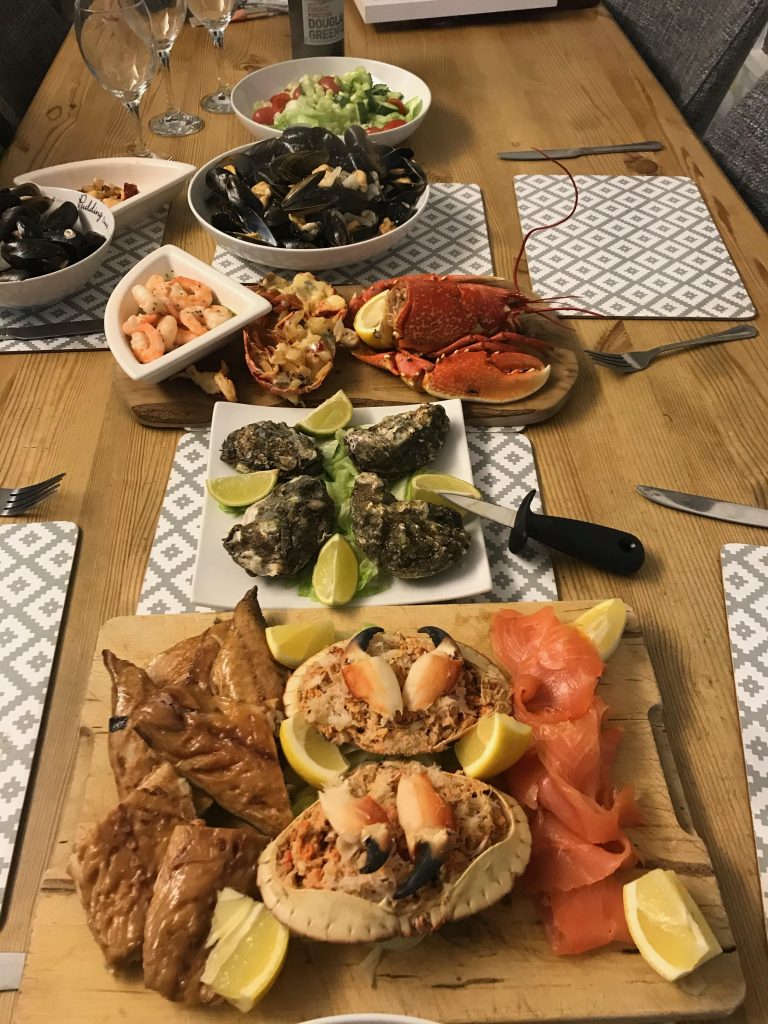 Others have gone for lovely platters for sharing, not to heavy but a great variety and they were
over the moon.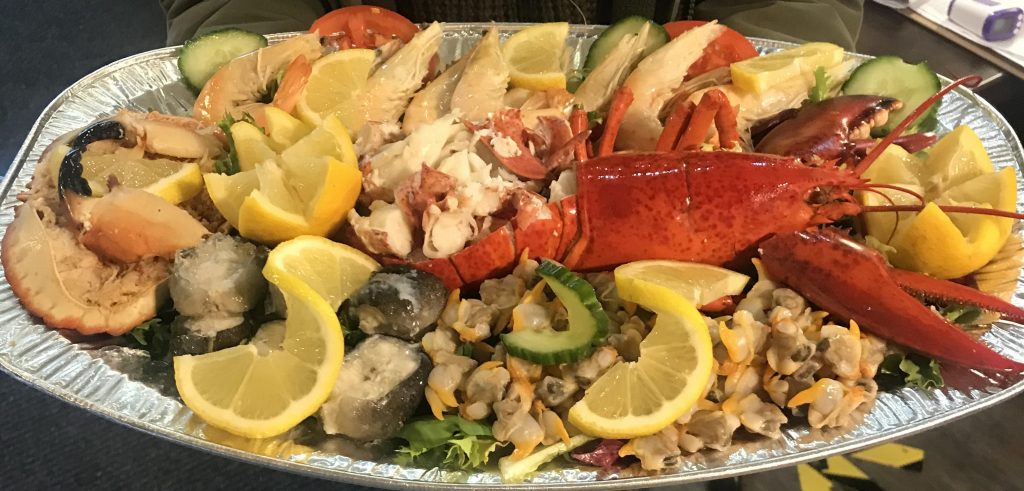 We have also expanded our menu by now offering pizza's which we make in house.
These have been very popular over the last couple of weeks and taste delicious.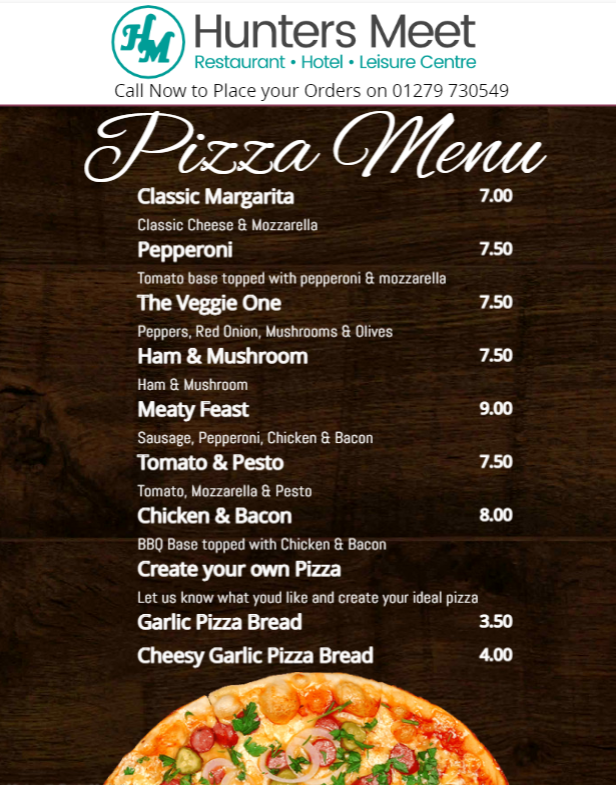 We are also so delighted to say we are able to serve all food & drinks on our outside tables from 12th April.
Afternoon Teas, Hunters Classics, Pizzas, Seafood and even Sunday Roasts.
So call us to get booked in 01279 730549
Rule of 6 applies.